Medieval / Renaissance saddles
Accessories, Diverse
Accessories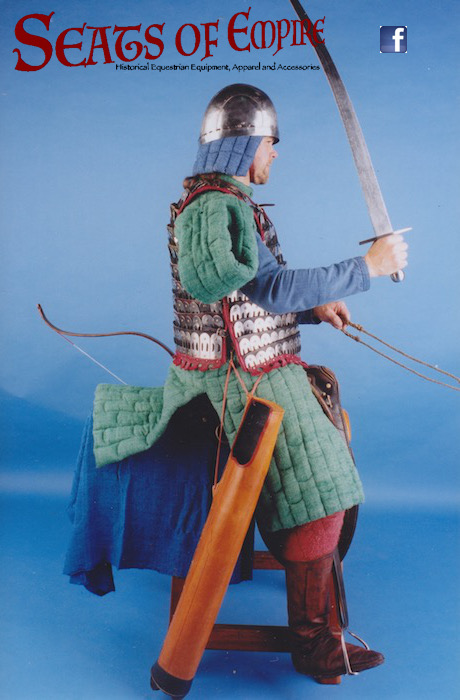 A Byzantine cavalry quiver. Mouse on or click for a close up.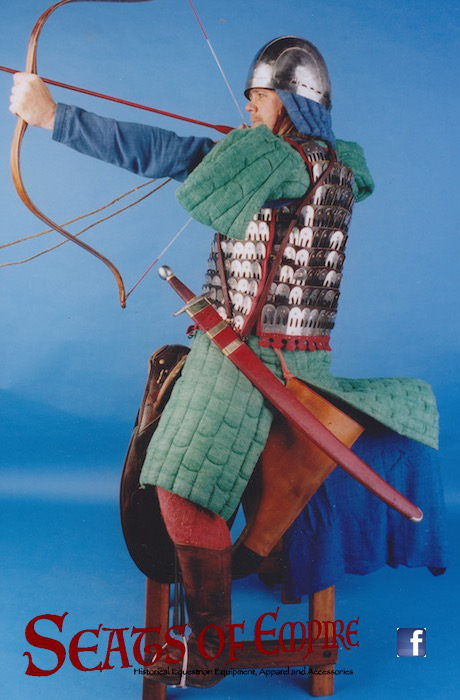 A Byzantine cavalry bowcase. Mouse on or click for a close up.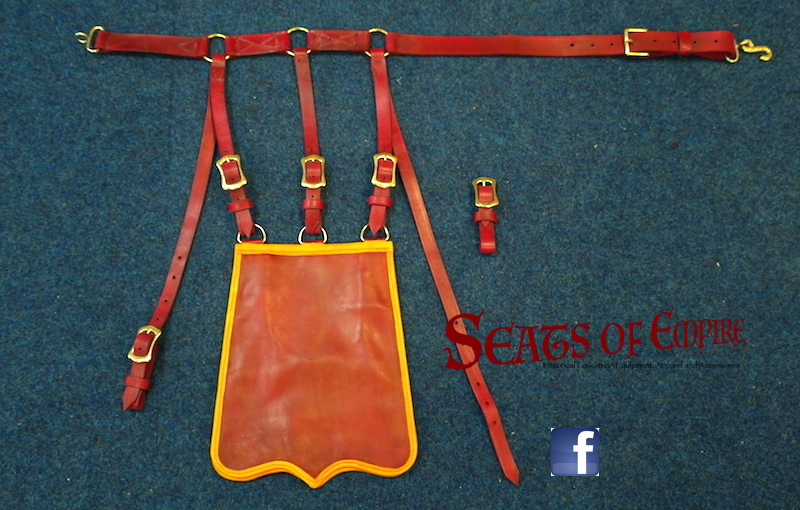 Sword belt and sabretache of the Napoleonic era from £200.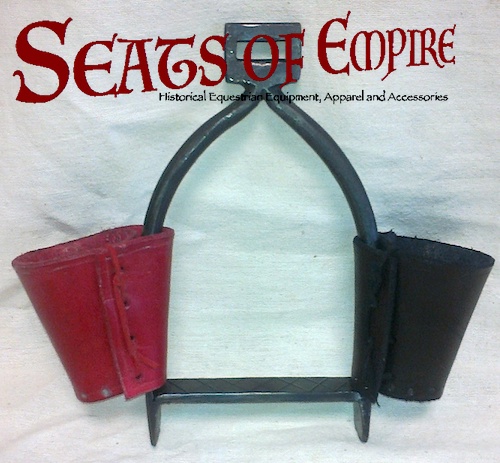 Lance buckets and holsters from £15.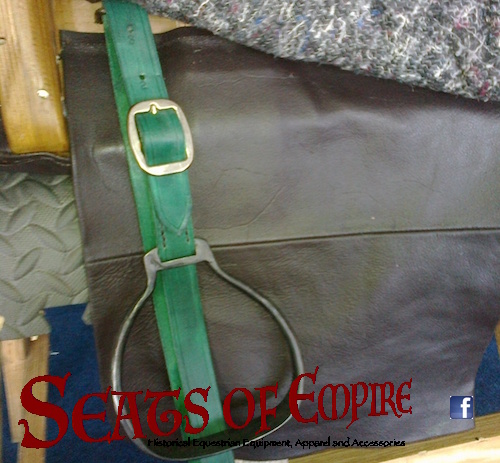 Custom coloured stirrup leathers: £60/pair.
Shields
Ancient sources, and debatable later ones like the Bayeaux Embroidery, represent shield no different to those of infantry being used on horseback, making for a very poor connection with the mount. And even today one does see (at least in England) riders in re-enactments struggling with similarly poor arrangements. It does not have to be that way, however.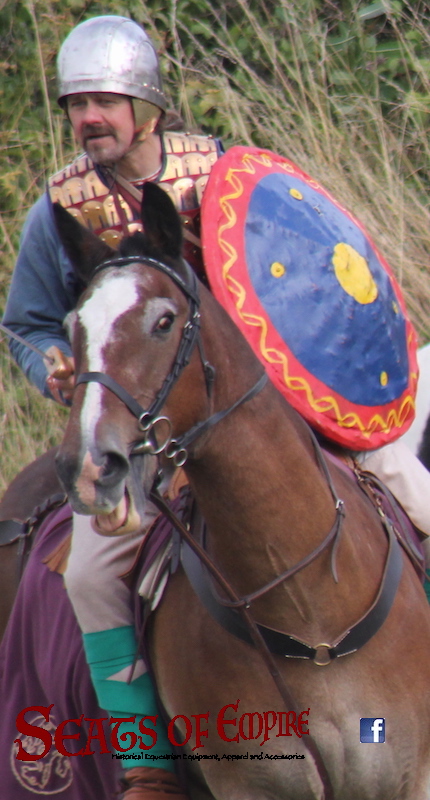 Round, lenticular shields were used over the greatest span of time and range of cultures.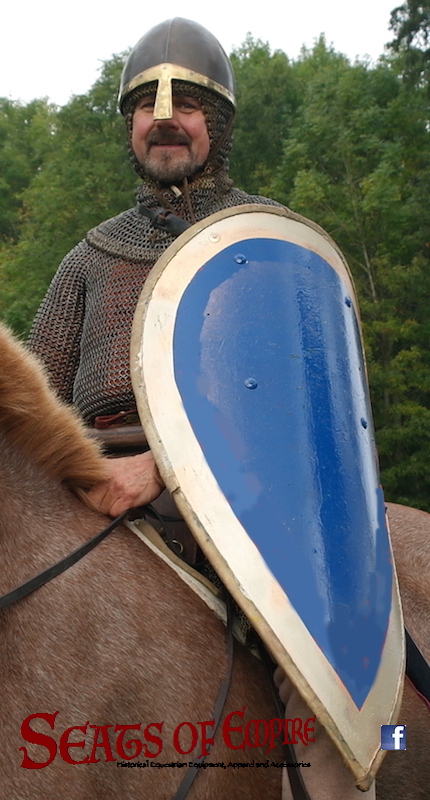 While the Bayeaux Embroidery shows the Norman knights using their shields in a manner that hardly allows any fine horse control, there is one set of fittings shown in that source that can be used in a much more functional way.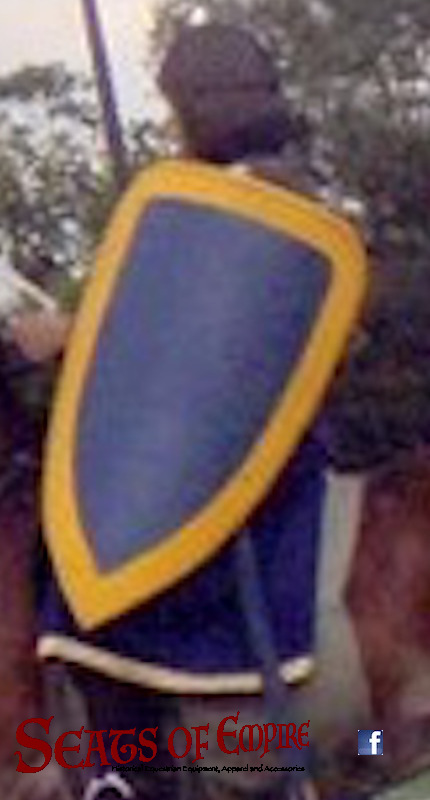 A few pictorial sources of the twelfth and thirteenth centuries show …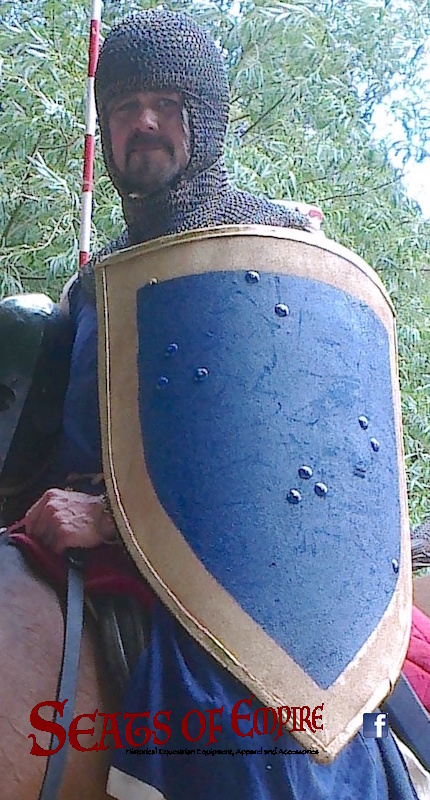 … an innovation that is very comfortable, practical and effective.
More examples here soon. Top