Medieval / Renaissance saddles
Peytrals and Cruppers
Peytrals and Cruppers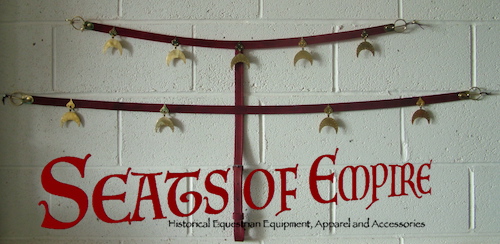 A set of Roman pectoral (above) and rump strap.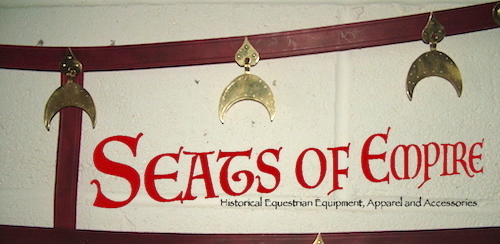 Detail of the brass pendants on the Roman pectoral.

Medieval pectorals.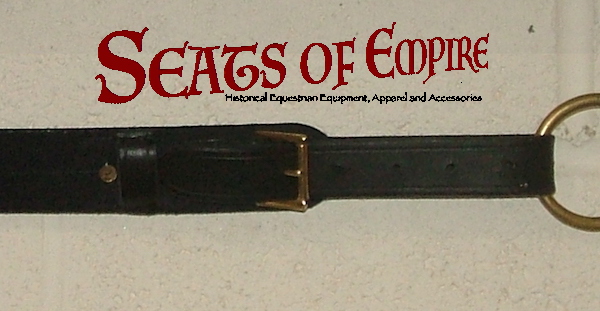 Detail of the interior fastening of the black pectoral.
The red examples are designed to buckle to straps attached to the saddle in the manner commonly illustrated in medieval sources, while the black pectoral fastens through loops or staples fixed to the saddle and so may be used on a modern saddle.
Further examples here soon. Top